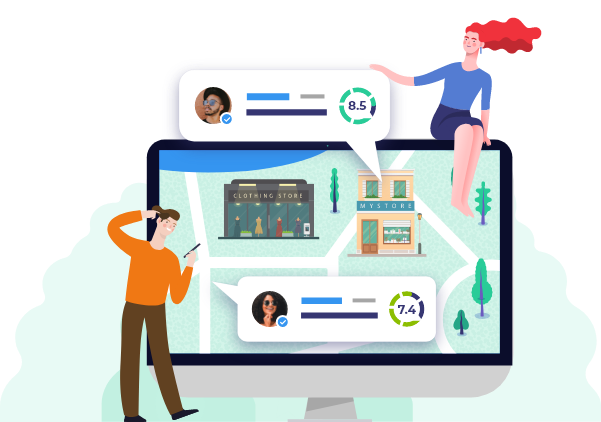 Telecom
---
Do you need to watch a new movie on your favorite streaming service? Do you want to be able to communicate with your employees on the next floor? Or maybe your needs are more personal, and you just need a suitable internet connection for your homework? One common requirement to achieve any of these things is the services of a Telecom company. Although there are a lot of telecom companies out there, it broods an important question; which one should I go for?
At Allreviews.ca, we've not only got many telecom companies in Canada, but we've also got reviews given by individuals that have utilized the services of these telecom companies. From other users' experiences, you can determine which telecom providers have favorable subscription plans, which telecom providers offer reliable internet connections, even which ones are perfect when you are low on cash.











































































Telecom
Living in a world that is not only technologically advanced but heavily dependent on that technology, you'll discover that you would have to think about choosing a telecom provider more often than not. Telecommunication has become intricately entwined with daily living. You need these service providers in your homes, at work, in schools, and even in religious places.This means telecom providers are the ones you go to:
When you need to purchase a router for your office
When you need to provide internet service to that router
When you need to install a Wi-Fi connection in your home
Not only do they provide connectivity to telecom devices, but many of the biggest companies also manufacture and supply these telecommunication devices.
If it were a few decades back, there wouldn't be much of a choice for consumers that want to subscribe to the services of a telecom provider. So, even if their voice services are subpar and their subscriptions prone to increase without warning, customers have no choice but to hunker down and bear with it.
Today there are a lot of companies scattered within every region and province in Canada. So, if you feel like your current telecom provider isn't suitable for you anymore, there are a lot of options that you can port to.If you are looking to compare the services of the various telecom providers in order to arrive at the perfect solution, then you have come to the right place. On this site, you'll find reviews that have been written by real-life customers about these telecom providers. With a real-user review, you can rest assured of getting an honest overview of the capabilities of these companies.
The Importance of Reading These Reviews
Maybe you're thinking, why should I bother reading these telecom reviews? Well, most telecom companies tend to use flowery words to describe their businesses; they basically tell you what you want to hear. No business owner or representative will say that you might experience constant internet issues or that voice call connection isn't that great. If you want to get the information that you need to know, then those that have used that service or product previously, or are currently using it, are the best to go to.
Telecom Providers in Canada
The best choice for any user is the telecom company that is specific to their current location. Sure, there have been many laudable developments in telecommunication, but distance still plays an important role in telecommunications. Generally, the closer the telecommunication services provider, the better the quality of the Telecom services received by the subscribers. Plus, there's the high costs associated with roaming. So, if you live in Canada, or you are going to be visiting Vancouver, Toronto or any Canadian city for a while, then the best choice for all your telecommunicationneeds will be any of the resident telecom providers in Canada.
For a reliable streaming service for all your Netflix and YouTube videos or a telephone companythat can handle your calls, you'll definitely find them all here. Maybe you want an all-rounder, one of those providers with an all-in-one package, then the honest reviews written by the subscribers of these telecom providers would be a great tool in making the ultimate choice.
While we provide you with a list of various telecom providers that you can choose from, and real user reviews, you can also drop your own opinions, complaints or praises. By detailing your own experiences with these companies, you provide one more valuable resource for other visitors looking for the best mobile companies for voice calls, streaming services, or those that offer an all-in-one-package.