97 companies
Food and Drinks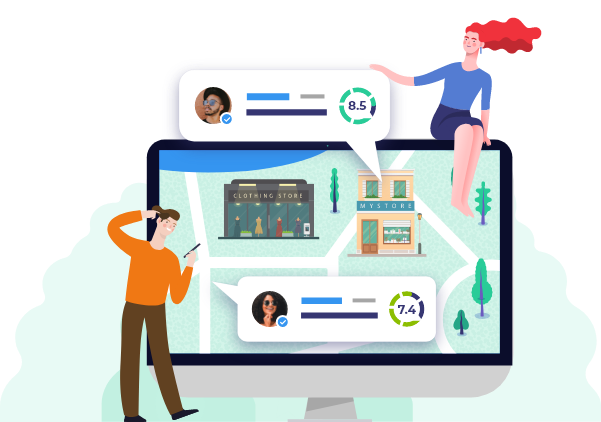 Food and Drinks
---
Do you have a unique palate for gourmet foods? Or you're more into simple delicacies? If you're a food lover, you probably also enjoy gulping down tasty beverages. Anyone eager about food and drinks in Canada will find an amazing resource right here because we have thousands of companies, from restaurants to grocers and bars.
You can scroll through to find out what these businesses offer in their inventory, the prices between different brands, and the locations nearest to you. You might not find it easy to choose the right supplier or business because each online website appears attractive. But through the reviews and opinions of other customers, you can decide if a supplier is worth your resources or not.














































































Food and Drinks
For warm, cooked meals, you can look to restaurants and eateries. On the other hand, for foodstuffs (fresh or pre-packaged), you'll need to turn to supermarkets. As fordrinks, you can find an array of options at both destinations.
Restaurants and Eateries
There's just something appealing about eating out. You can try so many different delicacies, from a simple burger, to a jumbo-sized burger or to more culinary masterpieces. To tryChinese food, Japanese food or Italian food, you'll have to go to an appropriate restaurant.
Sometimes, you may be new to the area because you've recently moved or are on a short trip. In this case, it can be difficult finding restaurants, pubs and bars to enjoy a drink or a good meal. You could ask locals around, but you don't get the chance to compare prices. However, checking the online stores availableon this page offers you these privileges. You'll not only find out prices but also:
The opening times (breakfast, lunch, and dinner)
Meal categories offered
Special offers
Don't forget the drinks. Water may be the healthiest option, but wine and beer aren't just guilty pleasures. There are medical facts that prove there are actual benefits to drinking them. Apparently beer cheers the spirits when drunk in moderation. Wine is even more beneficial as it promotes a healthy heart, regulates blood sugar and lowers bad cholesterol among other things. So why not look for a store or a bar that sells drinks near you. If the reviews are favourable to your needs, then go right ahead and make a purchase. Since the reviews are from independent customers, you get an unbiased view of the quality to expect.
Reviews come in especially handy for tourists who book tables even before they arrive at a travel destination.
Supermarkets and Grocery Stores
You can't eat out all the time, and when you would like to put your cooking skills to the test, you'll need all the right ingredients. Supermarkets also sell processed foods, baked goods and other ready-to-eat products on which people rely heavily.
If you live in Ontario, Vancouver, Montreal or other large Canadian cities, you probably have a retail chain store that you frequent. These large supermarkets are usually situated a good distance away from each other. Taking into consideration the time and parking woes you might face, it never seemed like the greatest idea to visit different stores to check their prices.
However, this platform provides you with the chance to do that conveniently. You can check other supermarkets in your area and compare their prices with those of your current supplier. Even where there are only slight differences, you could be saving up on a few bucks when you buy in bulk.
More Information about Food and Drinks Companies
With these online stores, you can decide to order food and drinks online. Businesses realize the importance of time when delivering edibles since many products are perishable. Grocery stores and supermarkets provide delivery services in only a few hours. With restaurants and eateries, they deliver even faster. Customers want to enjoy their meals while warm, so restaurants will dispatch your order from the nearest outlet in a matter of minutes.
The information we provide about these companies is not enough for you to arrive at a conclusive decision. We only detail what the store claims to do. To know those with the best products and services, you need to read through the customer reviews available. Find out stores that advertise cheap prices with substandard products and those that actually offer affordable prices for quality.
You could leave your own opinions and personal experiences of any food and drinks companies you've patronized. Your input might just save someone from sitting through an unpleasant meal.