50 companies
Car rental & parking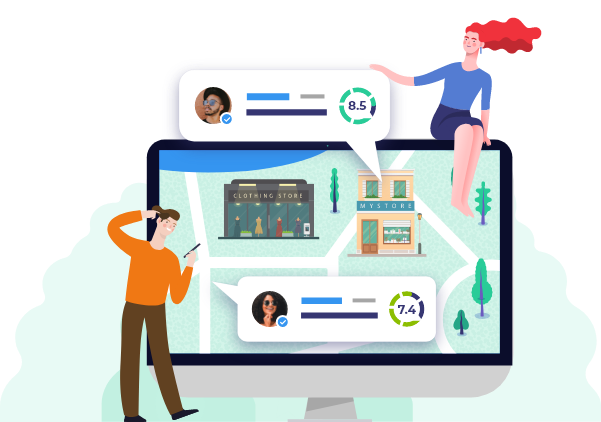 Car rental & parking
---
Are you looking for a reliable car rental service in the big cities like Toronto, Quebec, Vancouver and Ottawa or need to take a trip to the mountainous areas in Canada? Whether for a quick trip or just driving around you need to be equipped with enough information to help you decide on which car service to use. Not all car rental & parking companies are reliable, but sometimes it is hard to figure out which companies are reliable and which companies you should not do any business with. In this category, you will get to read the reviews that other customers shared about renting or leasing a car and where to park your car in the airport when you are going for a trip within or outside Canada. You will also get to find solutions to questions like, Which car rental is cheapest? Which car rental has the lowest deposit? What do I need to know about Airport parking companies? What do I need to know before I rent a car from a rental company? Read real-life experiences, opinions, reviews and complaints of other drivers. If you already have experience with companies in this category, feel free to share your experience for others to benefit.


















































Car rental & parking
Services offered by companies in this category vary. From product delivery such as sales of vehicle parts to services such as airport transfer. Knowing the car service companies that have the best product and service delivery will help you get the most of your stay in Canada, whether as a visitor or a resident. For instance, renting a car in Canada is one of the quickest ways to explore the country. But since Canada is the second-largest territory in the world, it might be a little challenging to decide which Car rental service would be flexible enough for your immediate trip or travel experience. The weather in Canada varies greatly depending on the part of whatever province you plan to travel to. For a place with a long and snowy winter, you need a car service that will be considerable enough and will understand your need, for example, Which car rental company has a four-wheel-drive vehicle to navigate snowy roads and the more remote areas of the country. Or you may want to find a car service company that can lease a car to you easily. That is why we created this category for you to get the needed guidance from people's reviews, opinions, comments and complaints.

What you can find in the Car service category
The reviews of car service companies on this site are subdivided into the following categories
Car rental- Car rentals allow you to make a vehicle choice depending on your specific need. Whether you are going as a family and you need a minibus or larger car, or you need a van for your business operations. The customers review in this category will help you choose the best Car rental company.


Airport parking and transfer- Parking and transfer companies drive your car to a car park at a fair distance away from the airport, they then take you on a bus to the terminal. A quick glance at the reviews about these companies will help you decide which company to book a parking space with.


Car lease- You can use a car for a fixed period at an agreed amount of money for the lease. But you have to read reviews of other customers in this category to know lease companies that are trustworthy.
Other car services- There are several other services that you can get from this section. A product like car parts is offered by these companies. They also render other services that exclude those mentioned above
Click on the category that you are looking for and search for the company that you want to know more about, then read what customers have to say about them. By reading reviews, opinions and complaints, you will not get any unpleasant surprises and will always choose the best car service company.