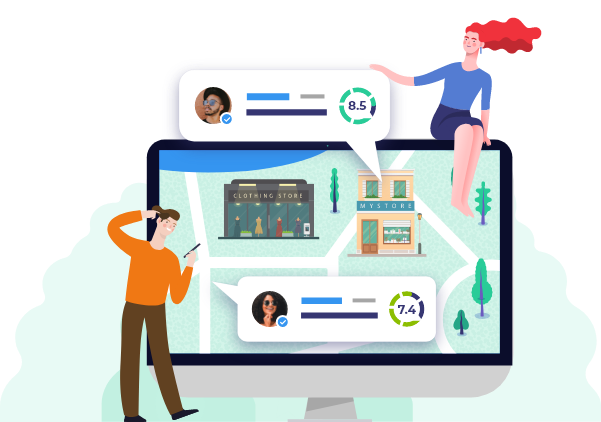 Finances
---
Do you feel safer when you stash your cash in your savings account to accrue interest? Or are you the more adventurous sort that loves to take risks and feels much better when your finances are being invested somewhere? Maybe you've landed a windfall that has got your wealth management senses tingling, making you wonder about the various things that you could do with your money and their apparent benefits.
Well, whichever the case, we've got a great list of various financial companies, investment companies, and other institutions that can help you make the best out of your wealth. Money matters are very sensitive, so to make sure you deal with the best, you can access the resource of customer reviews available for each company.













































Finances
Want to know more about financial companies? On our website we have a multitude of different company profiles about companies that provide different services. These institutions handle a range of monetary services, including.
Loans
Money transfers
Investments
Cash deposits
Other forms of cash transactions.
They help you make the best out of your limited resources and even provide you with a convenient means to move or transfer your funds. No one would feel safe lugging around wads of cash in their briefcases when they need to conduct large-scale financial transactions. Fortunately, these financial companies are there to handle it for you.
Although financial institutions exist to help manage and increase your finances, not every company on the market is great at it. Reading through the reviews of these companies, you get a trustworthy second-hand experience of their services. Reviews tell you what customers think about the capabilities of the financial companies. They might detail complaints or successes that resulted out of their involvement with these financial companies.
Banks vs. Others
When people hear the phrase "finance companies" the first thing that comes to mind is a bank. That is a huge misconception that we are more than happy to debunk. Banks are ultimately just one type among various financial companies. Banks receive deposits, store your money, and even loan you some when you need it, making them a more comprehensive helper to your wealth management. Other institutions may only give out loans without accepting any deposits or holding accounts like a regular bank. So, you can just take to heart that financial companies include but are not limited to your banks. There are also investment companies and finance companies, among others.
A Myriad of Companies to Choose From
There are so many providers available, some you may have heard of, and some you haven't. We provide you with a lineup of numerous trustworthy Canadian finance companies, perfect for locals in Toronto, Montreal, and other cities. You can choose to pick a company with a branch in your city. However, online banking doesn't have geographical limits, so feel free to branch out to those located in other cities as well. Amongst the information that we would share with you would be the type of funds each financial institution manages, the minimum that you have to deposit in your account to work with them, and other important information.
Savings and Interest
One of the reasons why people open up a savings account is because of the interest they would ultimately receive after opening up the account. Although a fixed deposit account offers more interest than a savings account, you don't get to touch that money until the agreed period for the fixed deposit has elapsed. Many people hop from one banking website to another, looking at the interest rates and the minimum deposits needed to run an account in various banks. The good news we've got for you is that you don't need to do any of that anymore. With our impressive lineup of finance companies,investment companies, commercial banks, brokerage firms, and other financial institutions, you can have a good look and compare the features of these banking and non-banking institutions, all on a single platform.
Why We Hold Your Reviews in High Esteem
We've heard tales of aspiring businessmen who lost their startup funds after investing them in questionable investment companies that seemed to offer a high return. These narratives have become all too familiar because they occur quite often. The underlying problem is that these individuals never knew any better. Reviews are a great way to prevent such situations since customers would be better advised about which financial companies to give a listening ear and which ones to shun. Of course, if you have visited or worked with any of the mentioned financial companies, you are welcome to share your thoughts for others to consider.