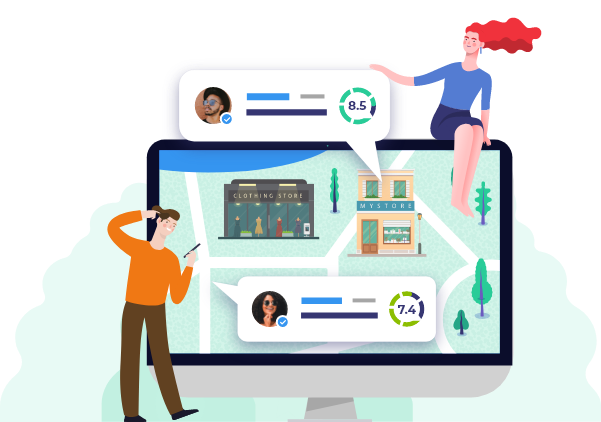 E-smoking
---
How often do you visit an online e-smoking store? By now you should have more awareness about the pros and cons of e-smoking. Both sides have valid arguments. However, if you consider that vaping is an alternative to smoking, it should be obvious that it's the best choice of the two. Do you want to make the transition easier by making the change from standard cigarette to e-cigarette? We made an overview of all the companies that sell e-cigarettes. See what other customers think. Which one is best? Read reviews, experiences, opinions and complaints by other people who have gotten items from these companies to know which one to choose. Any experience to share? Please help others by leaving a review of your own.





















E-smoking
E-smoking or electronic smoking is also known as vaping, it is a new way of smoking. It is not the traditional way of smoking cigarettes, but an electronic variant of the regular cigarette. E-smoking is better than regular smoking because it doesn't contain the harmful substances that standard cigarettes have. Apart from selling e-cigarette, most companies in this category also offer different accessories including coils, batteries, chargers, cases or wraps, refillable pods or cartridges, and drip tips etcetera.

Benefits of Online E-smoking shops
A review of companies in this category will help you identify and utilize the benefits of the best online e-smoking shops. The benefits are:

1. Shoppers will find it more convenient.
Convenience is one of the best aspects of shopping online. You can shop online at any time and from any location, and you'll save a lot of time and money.

2. More Brands and Products to Choose From
When compared to a physical store, online vape shops have fewer restrictions. Customers will benefit from a wider range of vape juice flavours, better pricing, and the ability to always find products in stock and ready to ship.

3. Most products have lower prices.
Online e-smoking shops have much lower operational costs than retail stores, but how does that concern me, the shopper? It's quite simple. By cutting costs, online vape shops can provide more value to their customers and build stronger relationships. A review of other customers' experiences will help you identify products with lowest prices.

4. Product comparisons are possible.
Customers can easily research products, compare their options, and make an informed purchase from the comfort of their own homes.

5. Online vape shops aren't constrained by geography.
A good e-smoking shop is comparable to a good barbershop. You won't have to break that unique relationship. Unless you relocate to another country, an online vape shop will continue to deliver all of your favourite e-liquids to your doorstep. You will just need to change your billing and shipping addresses. You won't have to go to a bunch of different vape shops to find a certain product or figure out which one has the best price.