4 companies
Credit & Loans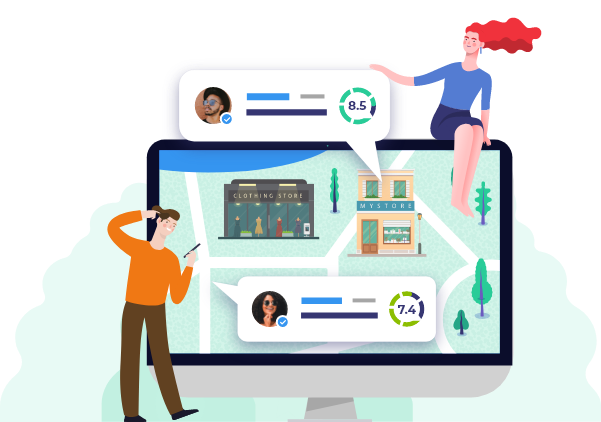 Credit & Loans
---
Nowadays, it is quite common for people to take out loans from banks to cover smaller expenses. Applying for a loan is very simple and this is what attracts many people. However, the feeling that you can have money in your account without much effort can get you into financial trouble. There are situations that lending money comes into consideration. However, lending money as a private person can be a real challenge. There are so many requirements that you have to meet, high-interest rates or longer repayment periods. Are loans really a good idea or is it better to save up some money? But what if you need new furniture for your home, or you really want that car? This might be very tempting. Is it really wise to run to the bank? If you take the responsibility it is doable.
But which bank should you go to? What kind of loans are there to choose from? Would you be able to pay it off? How high are interest rates? Whether you're looking for a credit, loan or mortgage, we subdivided them into categories. You can benefit from other customers who share their own experiences with banks and other companies. Our overview guarantees unbiased opinions based on real customer experience. No matter if you live in Toronto, Vancouver, or Ottawa, you will find reviews from all over Canada. Reviews, opinions, experiences, or complaints are written by customers who chose credits or loans before and give theirhonest advice. So you will be well prepared to make the best choice.
Feel free to leave your review if you tried credits and loan companies. This way you can help other customers to make their best choice.




Credit & Loans
Even if you know how to save money and you spend it wisely, lending money to make purchases or pay the bills is not the best option. It's easy to find something you'd like to borrow. You are influenced by advertising from all sides every day, and this attracts shopping even more. However, before you go to a bank or apply for a loan online, think about the importance of a loan. Do you really need it?
For instance, if you are planning to buy or renovate the house, you have to take out a loan in form of a mortgage to make the purchase possible. You can apply for a loan if your old washing machine breaks down and you need a new one as quickly as possible. Taking out a loan could also be a solution when you want to start an education but have no money.
Money loans
Lending money these days is not taboo anymore. Because taking out a loan is becoming more and more popular, banks and other companies make it possible. On the other side, there are so many companies to choose from and finding a trustworthy one is a bit more difficult.
Lending money is a real challenge
You can borrow money from a bank with the help of a loan. However, you have to know that you have to conform to many conditions in order to take out a loan and there are also many questions that are coming up. Where is lending money the cheapest? What are normal interest rates? Will you be able to pay the loan off? Therefore, it is necessary to read carefully about other fees before applying for a loan.
The money advice services are also a huge advantage when taking out loans. Each bank provides several types of loans in which the average person can easily get lost. That is why comparing loans is recommended. Use the experiences of other customers on this website to find the best party for taking out loans and credits.
All the reviews on our website are written by customers that have taken out a loan of a specific financial company and would like to share their experience. By reading their opinions, comments or complaints, you will get a clearer view of a service and can decide more easily if you want to trust a specific company.
Specific categories
To make your search for reviews even more accessible and easier for you, the companies have been divided into several categories such as Mortgages, Loans and Comparing loansites
Think about what kind of loan you want to take out. Click on the category that you are looking for, look for the company that you want to know more about, and read what customers have to say about them. Feel free to let your own opinion on our site to help other people make their best choices by giving your honest opinion and advice of different credit & loan companies.