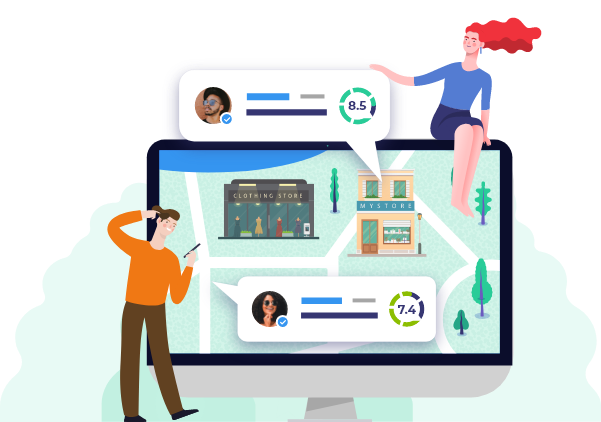 Electricity
---
Comparing electricity rates can be a difficult task, particularly for those who are considering their energy choices for the first time. There is a lot of confusion and uncertainty about the rates of electricity because Power suppliers are not making their rates easier to grasp. The good news is that if you live in big cities like Quebec, Ottawa, Toronto and others, you have a lot of choices. We know that daily/monthly rates and unit charges vary between cities and regions, but knowing what power provider is cheapest for you can be complicated. We're here to help you make the best decision possible and shop for energy prices with confidence. You will get as many details as possible from the review, complaints and comments of other users before you. You'll find a range of useful electricity supplier options listed below to assist you in making the best decision possible. Kindly drop your comments if you have had an experience with any of these companies.




Electricity
This page will help you with everything you need to know about electricity companies, including how to compare electricity prices, how to switch electricity providers, and much more. There are two groups of electricity consumers, those who compare, switch and save, and those who remain loyal and overpay. We've also heard of people who have overpaid, found a better deal, and informed their long-time retailer of their intention to switch, only to be offered massive ongoing discounts to keep them as a customer. Don't be a loyalist, by comparing and switching, you can save money. It's very likely that you will.

Although no company is perfect, we agree that an electricity company that acknowledges faults and strives to treat consumers fairly is beneficial to both customers and the deregulated energy industry. We want the market competition to drive companies to be better even if they're not taking responsibility. Consumer feedback from electricity users like you will make that possible. You might go to the cheapest supplier, but unless you're on the right plan, you could end up paying too much. There are only three things that matter when choosing:
The daily charge
The kWh unit charge
The sum of the discount (if offered)
Save Money by using reviews about electricity
You should always read reviews of other customers if you're still looking for a company that can supply you with electricity. The reason why is quite straight-forward. Reviews give you a great insight in what an electricity provider is really about. By using these reviews you can pick a trustworthy company that will always give you great service. This will save you a lot of time and money in the long run. You can save even more money by changing your behaviour with some simple easy-to-do tips.
Put off the lights when you leave a room
Use energy-saving low-watt light bulbs
Don't leave electrical goods on standby – this includes turning off computers and home entertainment at the wall after use.
Do a meter reading BEFORE you sign up for a new deal
If you've moved into a new property or are just switching existing providers, it's easy to get an electricity reading.
Smart Meter reading
Before you sign up for a new contract, take a meter reading. It's simple to get an electricity reading whether you've just moved into a new home or are simply switching providers. So how does electricity get to you? Electricity is generated and sent to a transformer for conversion. The distribution of electricity from transformers completes the transmission journey in your home.